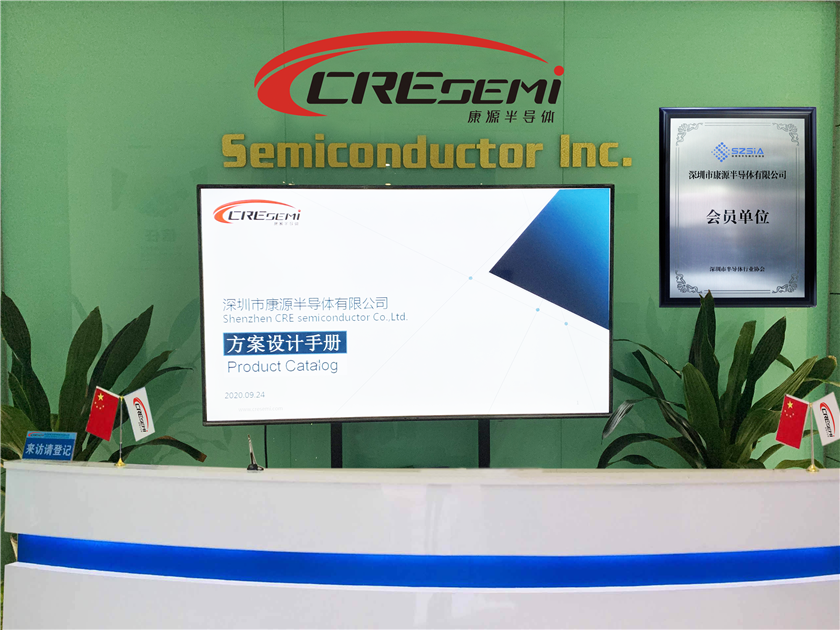 CRE Semiconductor Inc. was founded in HongKong in 1997. Its a wholly-owned subsidiary of SHENZHEN CRE Semiconductor Co., Ltd which was founded in 2012. The registered capital is 50 million yuan and it was set up in Bao 'an District, Shenzhen.
We're committed to the research and development of the power management chip. The R&D staff accounts for more than 80% and the core staff have more than ten years of working experience of the world's famous IC design company. On the basis of the foreign advanced technology and management experience, the R&D team combined with their own technology, thus forming with independent intellectual property rights of high-tech products. In 2014, CRE obtained the certificate of Integrated Circuit Design Enterprise. And in 2015, it obtained the Certificate of National High-tech Enterprise.
The company's operation center is located in SHENZHEN, and has been committed to the research and development and sales of high-power density and high-efficiency power chips. The company's main products are high-performance analog power IC which are widely used in smart home appliances, mobile phones and tablets, chargers, adapters, network communications and other equipment.
The whole sales team takes SHENZHEN as the core and sets up branches in South China, East China and North China. The company carries out marketing promotion through its own sales channels or sales by agents, and provides customers with relevant product application and design technical services.
The purpose of CRE products: We're committed to providing the industry's leading cost-effective solutions to To improve efficiency and save energy,
Let us to fight for a better future of the Switching Power Supply together!